Programming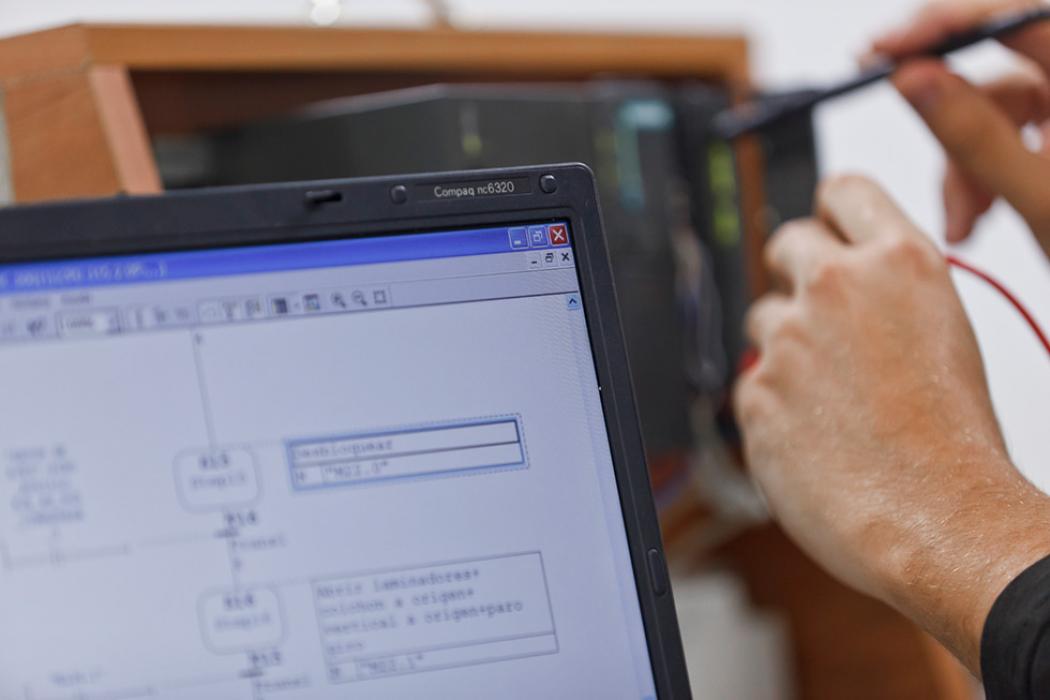 Bringing the machine to life
Our programming team, with great experience and specialisation in the implementation of automated control solutions in machines and production lines, together with our customers, design the best technical solution for the control and connectivity and automation of each process and application.
Each solution is adapted to our customers' hardware and programming language requirements, including:
Electrical design and process control via PLC.
Programming of PLCs: SIEMENS, OMRON, ROCKWELL, PHOENIX CONTACT and other PLCs.
Robot Integration and Programming: ABB, FANUC, KUKA, YASKAWA, STAÜBLI
Integration of servos and linear motors: SIEMENS, LENZE, ROCKWELL, BOSCH-REXROTH.
Integration of geometry sensors and artificial vision: COGNEX, KEYENCE
Welding controls: BOSCH, SERRA and other controllers.
Programming of load cells, leak meters, diameter control, weld bead sensors and other devices
Development of data management and analysis software
Traceability systems: reading and printing of barcodes, data matrix, and integration of results in databases.
Advanced interconnectivity systems between machines using smart networks: EthernetIP, EtherCAT, ProfiNET
There is currently no content classified with this term.