Electrical engineering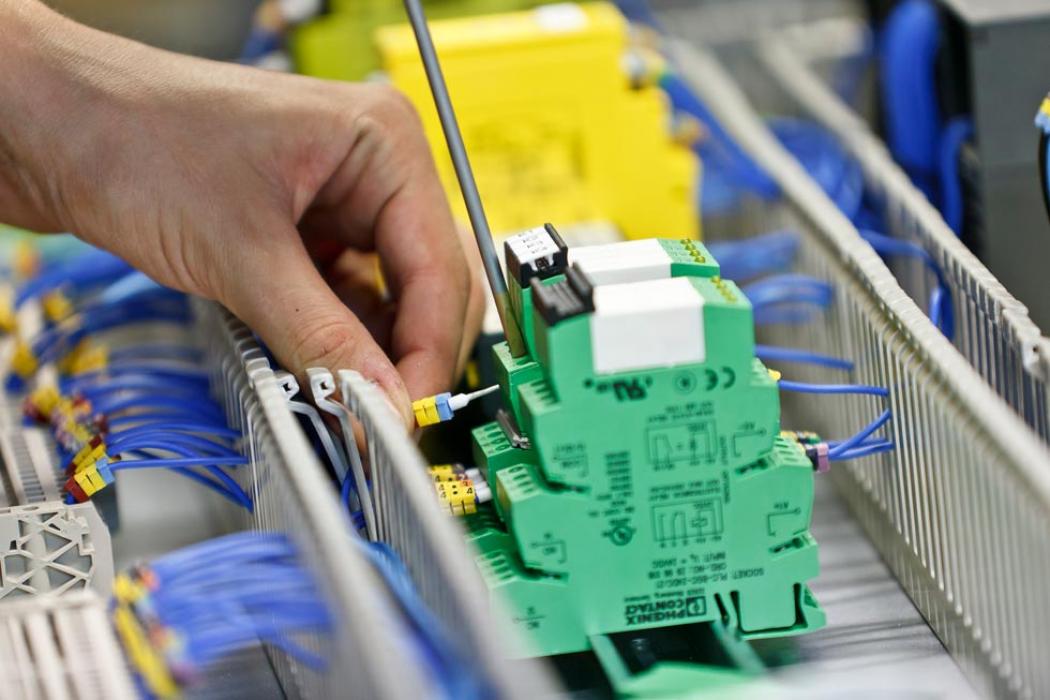 Connecting components
Our electrical engineering department specifically develops the best configuration of the electrical and electronic components most suitable for the technical needs of the project, in coordination with the Design, Programming and Machine Safety departments.
The electrical design encompasses not only the designs of the control cabinets and their electrical diagrams with the most advanced tools (EPLAN), but also the coordination of the supply, integration and wiring of all the components that make up the machine.
There is currently no content classified with this term.