Design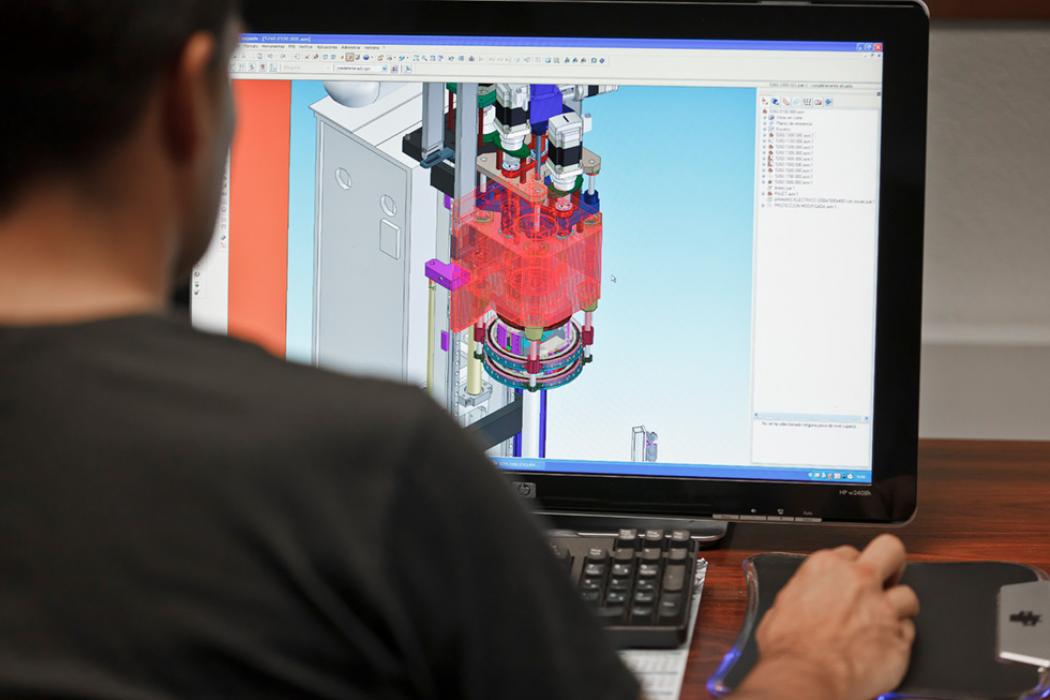 Everything starts with a great idea
The Design department uses the most appropriate techniques and equipment for the production process each project demands. The use of 3D design tools (Solid Edge) together with process simulation programmes minimises development times and allows control of all the concepts that affect project development, such as ergonomics, machine safety, influence on plant logistics and interference with the customer's other equipment and facilities.
Once the project starts, a project manager is assigned, who manages not only the design part but also the monitoring of the project's planning, as well as the relationship with the different departments involved in it.
LAU-NIK's vast experience in the supply of special machines, meeting a wide range of complex technical applications, is a key factor for success in the new challenges that are emerging every day in the industry.
There is currently no content classified with this term.